Personalized art and commissions created specifically for you!
Julie can create a unique piece of art for you! She paints with watercolor and acrylic, and offers drawings in pen & ink, pencil, colored pencil, pastel and other media, including graphic design and digital art. Julie has done many custom projects for clients, typically working from photographs supplied by the client. For information, pricing or to discuss your project, please contact Julie.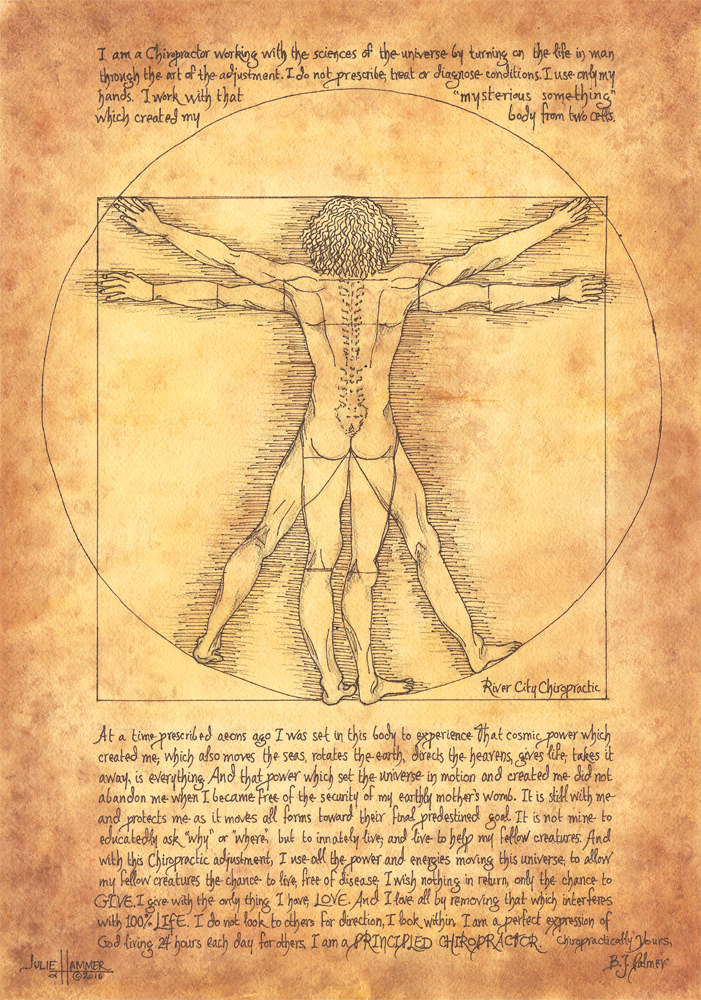 Dr. Charlie Herman of River City Chiropractic in Lawrence, Kansas, commissioned this painting for their office. It portrays the back side of Leonardo da Vinci's Vitruvian Man, done in pen and ink, on a background of a watercolor wash, giving the effect of ancient paper. The lettering was hand drawn by Julie in the style of the lettering on da Vinci's work and is a quote about Chiropractic Medicine by B.J. Palmer.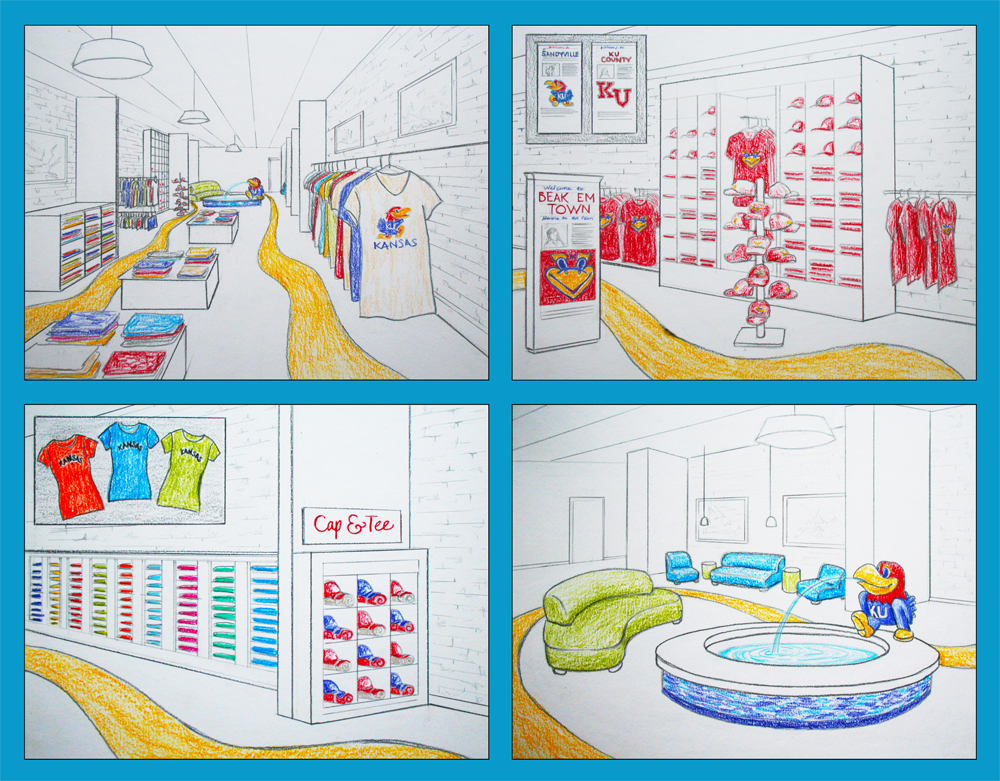 A potential storeowner commissioned these sketches of his vision for the store he was considering opening.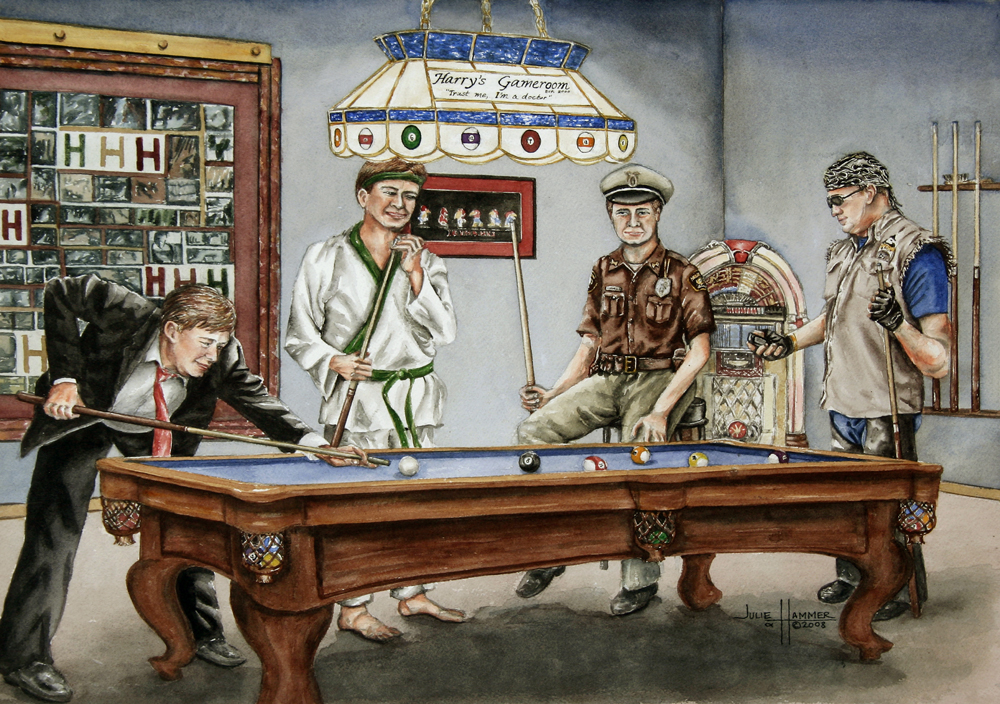 This commission features the client's husband in four of his professions or hobbies in his pool room.
Portraits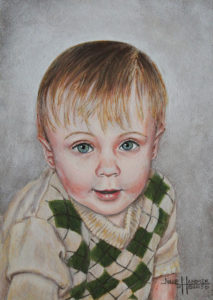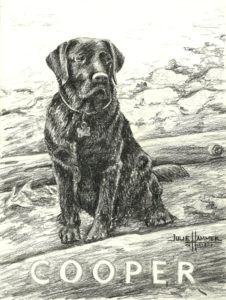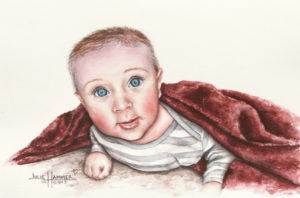 This is a sample of the portraits and pet portraits Julie has created for clients. To view more portraits visit her Portraits page.
Home & Business Portraits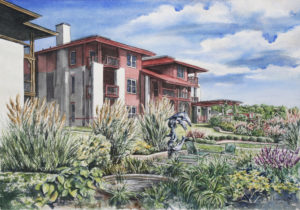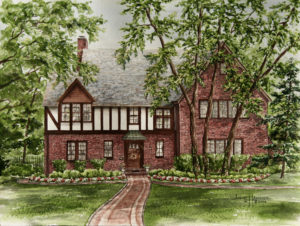 This is a sample of the home & business portraits Julie has created for clients. To view more home portraits visit her Portraits & Buildings  page.
Copyright Info
All rights to the original artwork are reserved to Julie Hammer, as the artist. In a commission, you are purchasing the artwork, not the right to reproduce the art, or any copyright of the art. If you want to have the option to reproduce the artwork in any way, you must receive permission from the artist. Julie reserves the right to reproduce and sell prints or cards of the original artwork if she chooses to.